So for those of you that know me well, you know I love a boxset! I don't get much time to watch TV or boxsets but very occasionally I try and catch up on programmes or the DVDs I have saved or bought.
For the first time in months, I have got into bed on a Friday night and put a new boxset on.  I bought it at Christmas from Amazon and I am excited to start watching it – it is crime related hence why it has made it onto my blog!
I am loving being in bed, with a boxset on – it is definitely one of my happy places! It is something I have done ever since I was about 15/16 and when I got into boxsets whilst I was recovering from Glandular Fever.
So what am I watching tonight?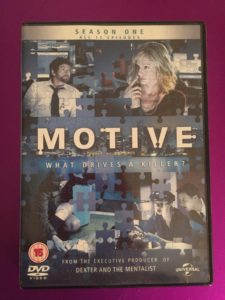 Well…. I am watching Motive..(Season 1) it looks amazing from the bio, the cover is also pretty good and I like the fact it was written by the same person that wrote Dexter and The Mentalist! They are two programmes I loved watching and the fact they are displayed on the front cover hopefully means good things!
I will write a quick update tomorrow morning on how it started and if I recommend it! But in the meantime feel free to click any of the links to see if it might be something you like, but the bio says "Feisty female homicide detective, Angie Flynn, matches wits with killers in this deadly, cerebral game of cat-and-mouse. Her team, with the help of the Coroner's Office, must find their way through twisted, complicated and at times diabolical mazes on a quest to analyse the evidence and ultimately, to discover… the motive. Includes 13 gripping episodes from season one."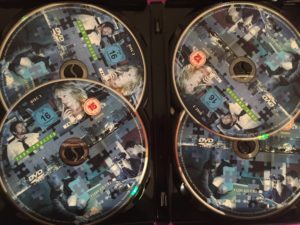 I will share my thoughts tomorrow morning! If it is any good, it might be a long night.
Rebecca x