Testimonials – So I absolutely love getting feedback from all of you and below is a sample of the ones I have received.
If you would like to give me a testimonial based on my blog, my twitter, my resources or even the talks I do at schools and universities, get in touch via my contact form.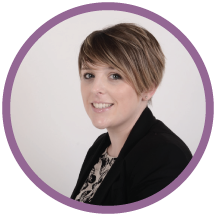 Testimonials – hannah pateman
'loving the blog, a great read and lots of good info about legal news and information…fab blog'.
'your blog has inspired me to start my own, very interesting cases there'
Hannah Pateman – Second Year Law Student at Bournemouth University (@missp1992)
testimonials – zara finlayson
'As a first year law student this blog is very helpful guide, provides useful insight and also shows a lighter side to the law'
Zara Finlayson – First Year Law Student at University of Hertfordshire
testimonials – charlotte constable
" A very useful blog including tips on work experience and useful book recommendations, every law student should be reading this! "
testimonials – tasmin l
"It was refreshing to read something with an underlying academic theme".
testimonials – mathu
"Love the fact that your blog is so different from everyone else's … the topic you chose to talk about is completely unique and not so typical".
testimonials – mukul chawla qc
Mukul Chawla QC – head of chambers at 9-12 Bell Yard, and Head of Advocacy Training at Gray's Inn
@MChawlaQC
testimonials – sean rowe
"Seriously I've read a little and you gonna go far..don't forget to go a bit MAD and enjoy your self in between though…;-) …enjoy the experience(s)…C U in Court ;-)…"
Sean Rowe – @SeanRowe8  – aspiring Barrister
I will be updating and adding more to this list shortly.  I will try not to have too many as I don't want to come across in a bigheaded manner (as I am definitely not that).  Perhaps I will share some from my talks in a blog post.
Rebecca x