If you follow me on twitter or have liked my Facebook Page, then you will have just seen that I have announced that I have rebooked my trip to Hong Kong!
I was meant to go earlier in the year, but was unable to do so, so I am very excited to have managed to squeeze in a quick trip for work before 2016 is out.
Why Hong kong?
I have been approached by a few people to pop out and chat about work, plus as you know I am such a law geek, so I plan to visit some Universities and courts, and also attend some legal events (as well as sight see, and admire the beautiful Hong Kong Skyline *photo was taken from google*)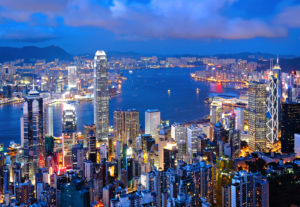 I can't share too much about the work I may or may not be doing right now but what I can tell you is that I will be visiting the Hong Kong Bar Association and the Hong Kong Law Society whilst I am there.  There will be diary entry posts when I am in Hong Kong and of course I will be tweeting and sharing photos on Facebook and Instagram too.  So if you aren't following me on these platforms now is the time to do so.
I will also be visiting a couple of courts (yes I am that much of a law geek), and will definitely be sitting in on 2 sessions at the Hong Kong Court of Final Appeal, and I am fortunate that there is a criminal and civil procedure matter happening whilst I am over there.  I am also looking forward to visiting the High Court and the Competition Tribunal.
I am really excited to be heading to Hong Kong and to be going for work stills feels extremely surreal.  This year has felt like I have taken Lawyer In The Making and my digital marketing consultancy business on tour!
Thank you for your continued support of my blog, encouraging law students and prospective students on pursuing a legal career, and supporting lawyers with their digital marketing would never have happened if it wasn't for your support!
Have you been to Hong Kong? Do you work or study there? Maybe you have some sight seeing recommendations? Let me know!
Rebecca x