Library Skills – essential for law students for studying, coursework and future legal careers!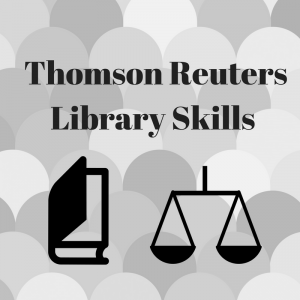 Background
So you may remember that earlier this year I mentioned that I was writing a series of blog posts for Thomson Reuters, if not have a quick read of the blog post here.
LIBRARY skills
I really enjoyed writing this blog post for Thomson Reuters, as using a law library (whether online or the physical books) is such an important skill for law students.
The librarians are able to help you get to grips with finding journal articles online, or important information from the physical Law Reports or textbooks.
Some of the questions I cover include:
Where to start if you haven't used your law library yet
Who you can get help from
Some online training to help improve your skills!
Check the blog post out here. Please do hit the share button and share with your friends!
Rebecca x