I can't believe it again, Lawyer In The Making has been nominated for two awards at the UK Blog Awards 2017.
Lawyer In The Making has been nominated in the Education and also the Lifestyle category.   Back in 2015 Lawyer In The Making made it in to the Top Ten in 2015 for Education and also Young Person Recognition.  Your on-going support for my blog always blows me away.
You can read all about my previous UK Blog Awards experiences here and here. There are a lot of UK Blog Awards 2015 posts on my blog, so you can always search for those!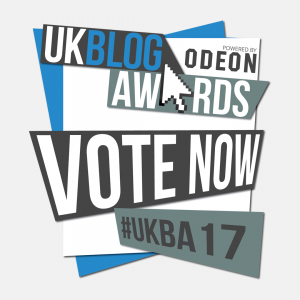 uk blog awards 2017
The Public Vote opens on Monday 5th December at 10am and closes on Monday 19th December at 8am.  I of course, would love your vote, and I will share voting links when they go up in a week or so.
Luckily the company behind the voting has gone back to the same format as it was in 2015, where an individual can only vote once. Last year, they wanted people to vote everyday and I was not prepared to spam you that much!
As always though, I never expect votes. The fact you read my blog, watch my videos, email me, tweet me,  and message via Instagram is more than enough.
I have loved 2016 and have been able to meet so many of you.  That is more important to me than any vote.
If you do want to stay up to date on the processes for the UK Blog Awards 2017 then check out the list of dates below.
Important Dates
# Entries and Nominations: 3rd October – 22nd November 2016 at 10pm
# Public Vote: 5th December – 19th December 2016
# Finalists Announced: 2nd January 2017
# Expert Judging Period: 1st February 2017
# Awards Evening and Winners Announced: Friday 21st April 2017
Rebecca x