I can't quite believe that Christmas is just over a week away… where did the entire year!
In the meantime feel free to check out my latest "Weekly News" edition containing links to last weeks posts.
If you click on this link http://eepurl.com/bJDAZn then you will read all those posts and I would be very grateful if you would subscribe and also share the link with your followers/friends/people interested in law.
The weekly emails look like: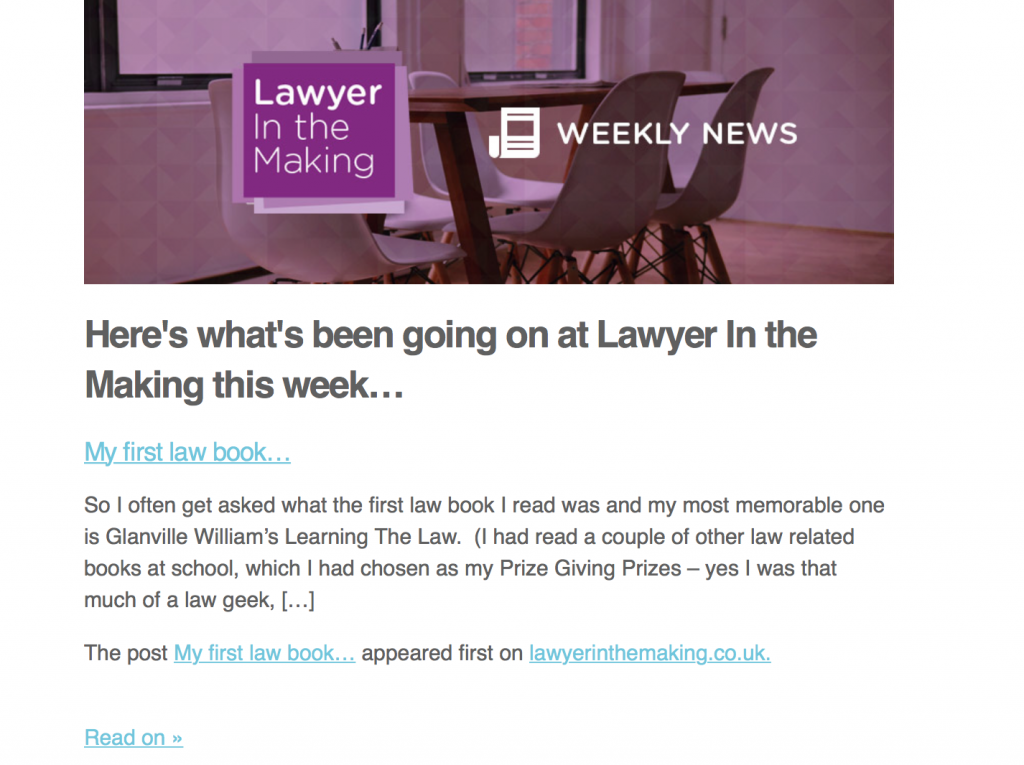 And I promise I don't spam your inboxes, one email a week like that containing all of the previous blog posts, and there may be the odd additional email around Christmas time, or for something really important!
Also, when you are on that link you can click on past issues and it will let you see all of the weekly emails and posts: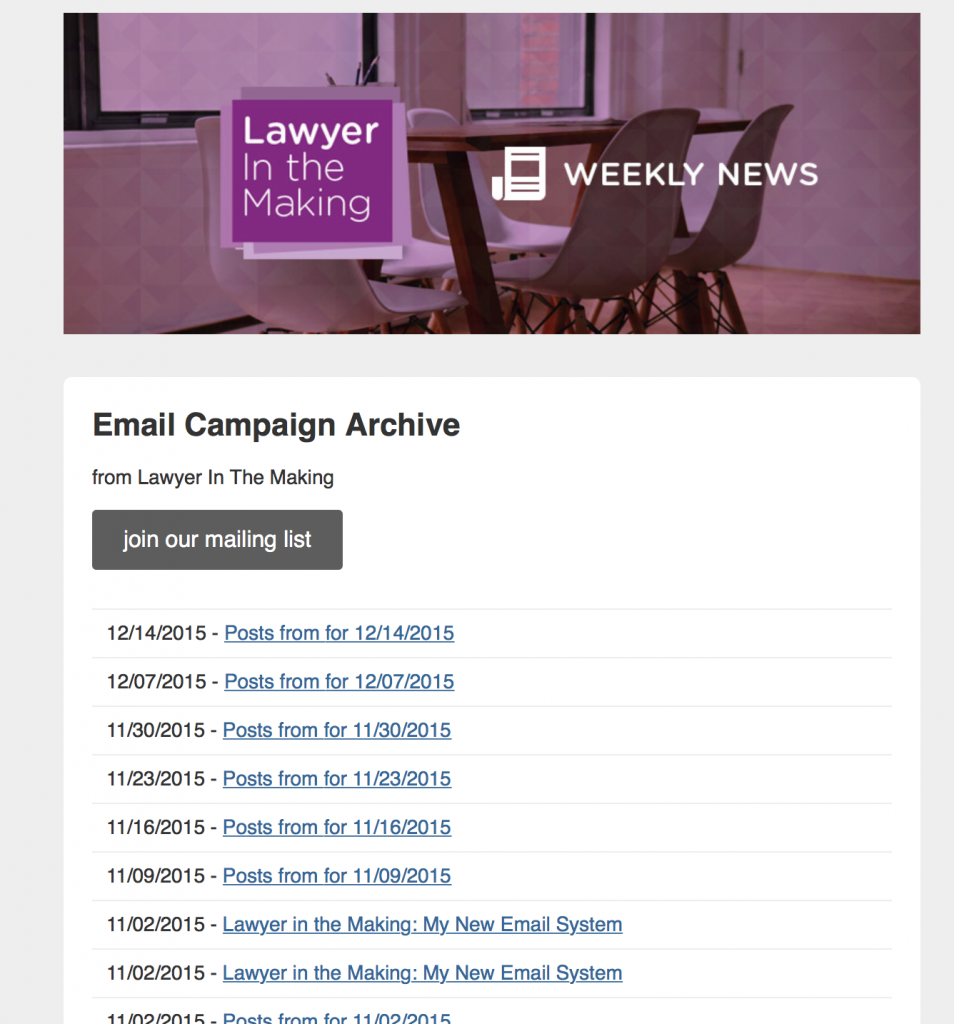 Let me know if you do subscribe or share!
Rebecca x