I have some quite big news, I am going to be writing a series of articles for Thomson Reuters.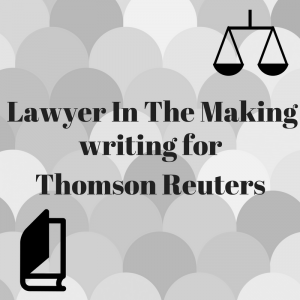 thomson reuters
I am going to be writing 30 blog posts for the Thomson Reuters UK Law Student website.  You can check out their website here.  I know that the team are busy working on improving and updating the website over the coming months.
You may have seen me upload various tweets and instagram posts about meetings at the Thomson Reuters offices.  I have been at their office in Southwark for meetings since December last year to finalise all of these blog posts.
Links to all of the blog posts I will written will be shared on here and on my social media channels. Please show as much support to the blog posts for their website as you do the ones on here.
Rebecca x