So this is super exciting as today I (well Lawyer In The Making) has launched a podcast which is in collaboration with Briefed.  I am going to be hosting the episodes which is very exciting!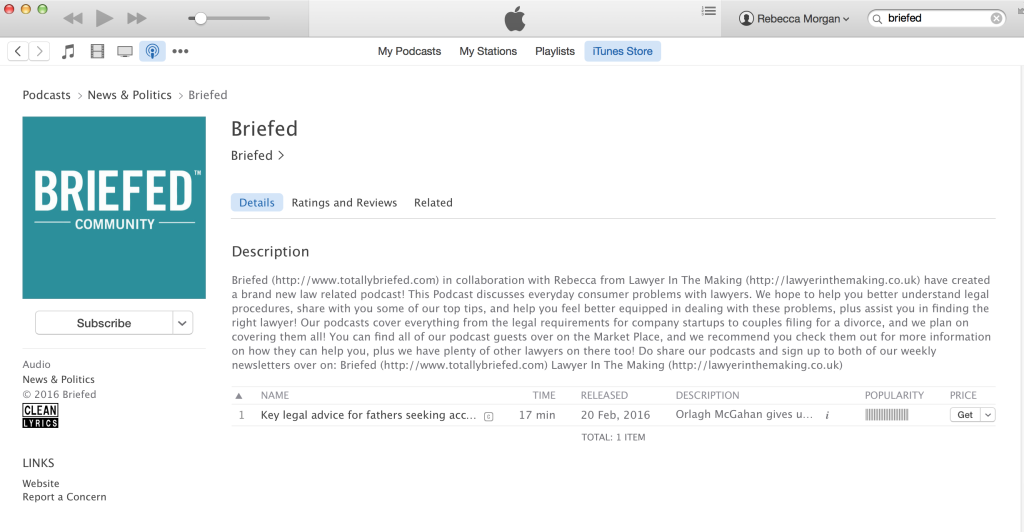 Our Podcast discusses everyday consumer problems with lawyers. We hope to help you better understand legal procedures, share with you some of our top tips, and help you feel better equipped in dealing with these problems, plus assist you in finding the right lawyer!
Our podcasts cover everything from the legal requirements for company startups to couples filing for a divorce, and we plan on covering them all!
You can find all of our podcast guests over on the Market Place, and we recommend you check them out for more information on how they can help you, plus we have plenty of other lawyers on there too!
So now you know what our Podcast is, I guess the next thing I need to do is share with you the link, head on over to iTunes and search Briefed or alternatively click here
The Podcasts are meant to be informative but also a chat on an area of law, I don't want them to be staged or scripted, but very friendly and conversational, and a chance for me to potentially ask the questions people at home would want to know, as I definitely don't know everything there is to know about law and this is a great way for me to help others and gain better insight!
I will share the link to each Podcast as it goes live with the tiny description to go with it!
Lawyers if you are interested in being on the podcast, then you need to have signed up to the Briefed Marketplace and for more information on that click here.
Please check out the Podcast and subscribe, and I promise I will get a lot better at these podcasts!
Rebecca x