So when I arrived home on Saturday afternoon I was greeted with an envelope all the way from America!  I am not sure if it is meant for Christmas but as it arrived in December that makes it Christmas related in my book!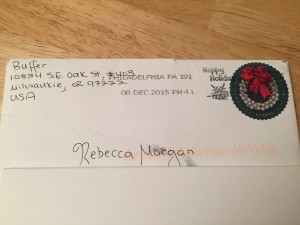 Thanks Buffer for the lovely card and stickers…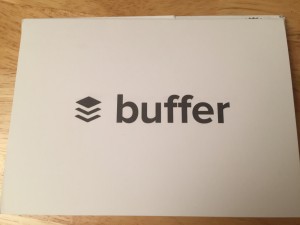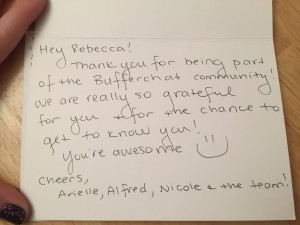 As you know I have been using Buffer for a while now after a recommendation from a friend.. I don't use it all the time and a lot of my tweets are life there and then tweets, but I do use it to make sure some tweets are going out each week!
I love getting post so this was really really nice to receive, and hopefully it will encourage a few more of you to use Buffer as well.. plus it is free!
Rebecca x