You will have seen that recently I wrote a blog post for The Bar Council and you can find the link to that post on my blog post all about it here, but as well as writing for them (and my blog post randomly appearing on their main page for a while (as well as their blog pages)) I also featured in their Bar Talk email.
If you subscribe to Bar Talk you will know that these emails share blog posts, news and updates etc.  so it was very nice (but surreal) to see the post I had written for them on there!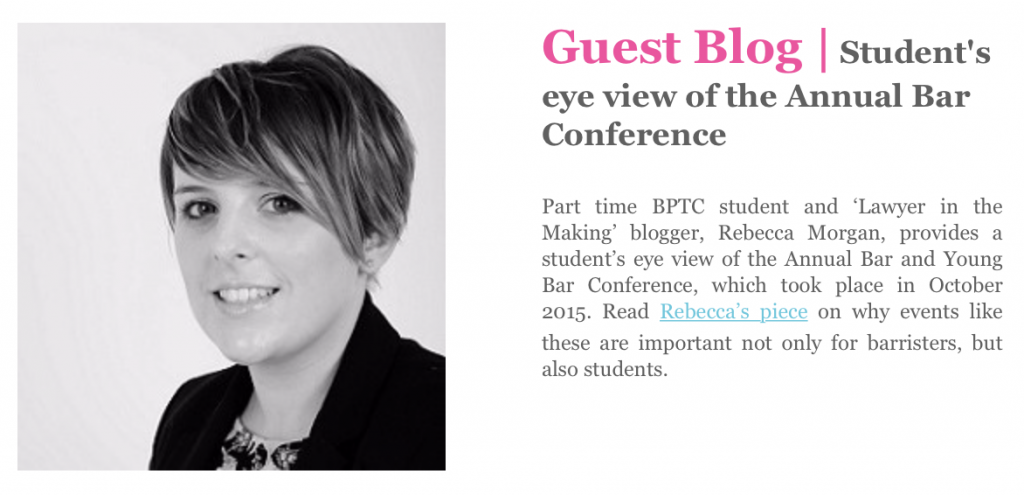 If you don't already subscribe to the fortnightly newsletter then I would highly recommend you doing so, even students!
Rebecca x