So if you have been following my posts my last post was about the post cards which I had made, the reason I wanted them was to send to various people and companies who had voted for me in the UK Blog Awards (to get me shortlisted as a finalist), whilst I don't know who voted for me, I am aware of some people/companies via their tweets on Facebook, so over the next few weeks or so, some of you may be getting one of these in the post!
I thought it was nice to send you a proper thank you rather than just a tweet or a message on here, and also thank you for your continued support with my blog.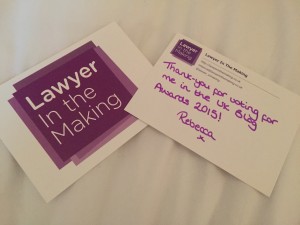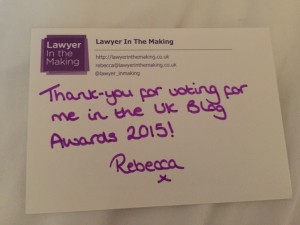 I hope you like them.
Rebecca x