Yesterday I got send a few random statistics from my website, about how many people view it, comment on it, share it, and also where they are accessing the links from etc.
I thought I would share a few with you:-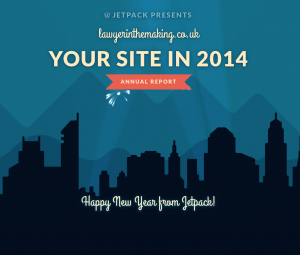 Apparently my most popular day for uploading blog posts towards the end of the year is a Sunday
My blog has been viewed over 2,900 times towards the end of the year which is just unbelievable, and I am totally shocked!
These are the most popular places you are all getting my link from to see my blog when I upload posts etc…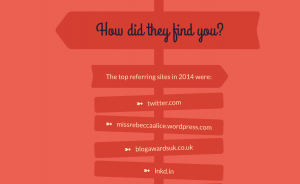 Also my favourite statistic has to be this one – It is showing all the places in the world where people have read my blog from! I already knew  I had a few people that read it in Europe but mainly Canada and the US, but I was totally shocked by how many people in the US and Canada shared my blog and my voting links, and now I absolutely love discussing all things legal related with them!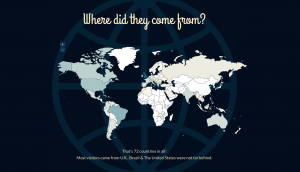 As much as I don't write my blog to check statistics it is great to see where all of you are accessing my blog from!
Rebecca x