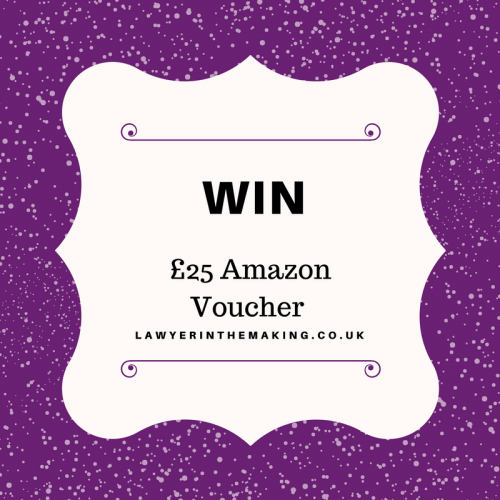 WIN Amazon Voucher Giveaway
You may remember that last year I announced that I would be taking a couple of students with me to the Bar Council Annual Bar Conference in 2017.
I really want more students attending legal events and some legal events are free or discounted for students so it is worth checking them out.
So I have made the decision that for 2017 I am going to be running a lot more competitions, books, tickets to events etc.
So let's kick February off with an Amazon Voucher Giveaway and if you win you will be sent the Amazon Voucher.
Don't forget to enter below, and a winner will be selected after the giveaway closes on 13th March at 7pm.
Win a £25 voucher from Amazon
Quite simply enter to win a £25 Amazon voucher by 13th March at 7pm.
close
Contest Rules & Disclaimer
You must subscribe to be entered.
One entry per email address, you get extra entries into the draw using social media.
No refunds available if you win.
Voucher will be sent to you on announcement of the winner.
Competition closes on 13th March at 19:00.
If you don't respond within 5 days after being contacted as the winner, the prize will go to another person in the draw.
Entering means that you subscribe to the Lawyer In The Making weekly newsletter, and any other emails that may be sent regarding events, competitions etc.
Don't forget to tweet and share the link with your friends!
Good luck.
Rebecca x